Manisha Valmiki was a 19-year-old girl. At a tender age, when she was supposed to experience life, she went through a horrible experience.
She was a rape survivor who fought hard for her life by succumbing to death on 29th September 2020. The cause of her death was brutal injuries left by the rapists.
What Happened to Her?
Manisha was a Dalit girl. On 14th September 2020, she was gang-raped by four men. Reports show that her tongue was cut off, and her spine was broken. The incident took place in Hathrasdistrict of Uttar Pradesh.
Four upper-caste men from the district raped here brutally, tortured her and left her fighting for her life. They also tried to strangle her.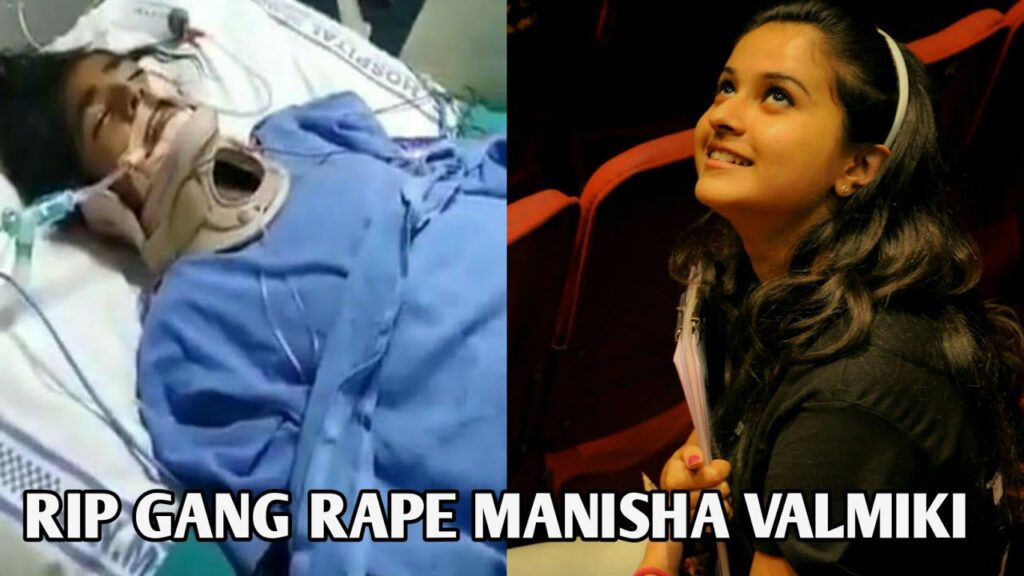 The incident took place when she went out to collect fodder for the animals with her mother. She was in the field, cutting grass for the animals.
The four men saw her alone and dragged her using the Dupatta. She was abducted and gang-raped by them. After she went missing for hours, her family started searching for her and found her in a critical condition.
After the incident, she was taken to JN Medical College Hospital in Aligarh. She had several bruises and injuries when she was admitted. Later she was shifted to Delhi Hospital.
Looking at her condition, she was kept in the Intensive Care Unit. After fighting for her life of 2 weeks, her fight ended. She died Today at the Delhi Hospital.
What Happened to the Accused?
When she was in the hospital fighting for her life, she gave her statement to the police. Four upper-caste men raped and assaulted her.
Their names are, Sandip, Ravi, Ramu and Lavkush. The Hathras police have arrested the accused. Moreover, they are under custody.
They have been booked under these sections of the Indian Penal Code.
Section 307 (Attempt to Murder): They cut on her tongue shows that they tried to strangulate her.
Section 376 D (Gang Rape): The ACP, Prakash Kumar says that they put the case on fast-track. The
Police Negligence:
Manisha's family, who belong to the Dalit caste, have companied about the negligence of the Station House Officer. The officer who previously worked in Chandpa police stations showed negligence, thereby avoiding to take any immediate action.
However, he has been transferred because of his negligence. He will work at police lines.
Increase in Number of Rape Cases in UP:
Uttar Pradesh has seen an increase in the number of rape cases. In most cases, the victim is young and often belong to the Dalit community. Minor girls are taken outside the village and are brutally gang-raped by men.
In 2017, 139 minor girls were raped in UP. In 2018, the number increased to 144. After every 90 minutes, a minor girl is raped in UP. Moreover, after every 2 hours, a new rape case is registered. These figures are very saddening.
Here are some cases which have been reported in the last few weeks.
Girl raped when she went to complete a scholarship form.
Three-year-old girl raped and murdered in UP.
13-year girl raped in UP. Her tongue was cut, and her eyes were hacked.