India is going through difficult times. The employment rate has hit an all-time low in 10 years. There are no jobs available in the Indian market.
During this difficult time, Amazon and Flipkart create a ray of hope for citizens. As the festive season is coming near, these two e-commerce giants will increase the manpower supply to cope up with the demand.
During Diwali, both these e-commerce experience a sudden boost in sales. To meet the demand, they will hire new employees. They will create nearly 3 lakh job opportunities in India.
The festive season truly brings joy in the nation. People working in e-commerce and logistics have a god opportunity of landing a job this season.
Increase in Sales:
Amazon and Flipkart are the two biggest e-commerce platforms in India. Both these platforms are operating successfully in the country. Before lockdown and coronavirus, the daily e-commerce shipments in India was 3.7 million. However, after the coronavirus, the daily shipment increased by 5.1 million.
The main reason for the increase in sales is a lockdown. Due to lockdown, people started panic shopping. Also, it is quite convenient to shop from e-commerce sites because the rest of the stores are shut.
Festive Season:
Diwali is the official festive season in India. E-commerce sites notice a sudden increase in sales during this season. Because of this reason, they launch festive sale events.
There are three main festive sale events in India. Amazon and Flipkart announce various sale events. All these events take place before Diwali. The first event is the biggest one. In this sale, they experience nearly 60% of their total sales.
This year the sales are expected to reach $7 billion. Amazon and Flipkart are expected to sell nearly $7 billion worth of goods.
The daily shipment rate is expected to rise up to 22 million shipments. In 2019, the daily shipment reached 12 million during the festive season.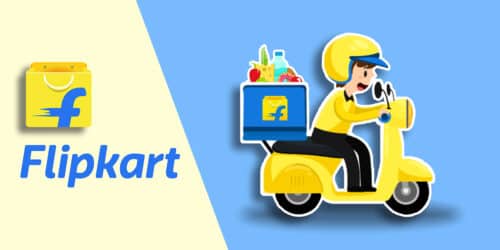 Job Opportunities:
As the demand is expected to double up this year, there is a need for more manpower. The online retailers in India have started hiring people to meet the demand. This year there is an expectation of bumper sales.
Flipkart:
Flipkart launches Big Billion Days during festive season each year. This event will take place in October. Flipkart is a subsidiary of Walmart. They are going to hire 70,000 people. They are going to place them in supply chain operations. They have started hiring and training these people digitally. They are giving the training in areas of,
Customer service
Delivery
Installation
Safety and Sanitization
Amazon:
Amazon, on the other hand, has also started taking actions to meet the demand. They have established 200 delivery stations in India. These stations are new. The main motive is to speed up the delivery process.
All the new hiring will be done in the field of delivery and logistics. Out of all the job roles, nearly 60% of job opportunities will be for delivery and logistics field. Rest of the 40% vacancies will be for customer service, warehousing, etc.
Amazon and Flipkart will be responsible for generating 70% of all the 3 lakh jobs. Rest of the 30% of jobs will come from other e-commerce platforms.