She is the former No. 1 tennis player who represents Japan. Osaka is also the first Asian player to hold top positions and rankings in singles. Naomi Osaka has won Grand Slam singles three times in her career so far. She currently won her second title in the US Open. Her current ranking as of September 14th is 3rd in the world.
What did Naomi Osaka achieve?
Naomi Osaka achieved her second title in the US Open in three years. She won against her opponent who was the No. 1 in the World, Victoria Azarenka.
What were the scores of the match?
The scores of the match of Osaka and Azarenka were 1-6, 6-3, 6-3.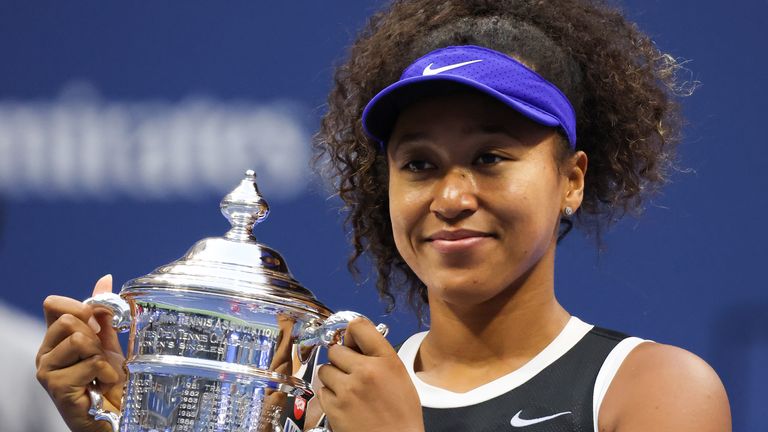 Naomi's inspirational words
Naomi shared her experience and words after winning the match and had said that she had always seen herself as an aspiring tennis player. What was it that they (tennis players) saw in the sky after they won or accomplished something great? She went on, saying that she finally understood what it was that they saw in the sky. After winning her this second title, she has said to experience this magical yet beautiful feeling of it.
Naomi Osaka said that she focuses on what she can control on the court. That is what she did in 2018. She said that that is what she did for this year's match as well.
She said that during the first set of the match, she was not moving her feet because she was pretty nervous. She did not feel that she was really playing. Although she did expect to pay 100%, Naomi Osaka said that it would have been better if she had at least given her 70% to the game.
Nevertheless, she broke out from her trance and proceeded to play even better and eventually reach the finishing line after Azarenka netted a backhand, and Naomi Osaka reached closer to winning and crossing the finishing line.
What did Azarenka do?
Azarenka was playing against Naomi Osaka.
Azarenka had said after the match that it had said that it had been a good three weeks of tennis. She said that she had not had such results in a while now. She may have lost this match, but it has not changed a lot for her. Though she said that it would have been good if she had won, she is still proud of herself and will continue playing the same way and enjoy the process of it.
Moreover, she said that it was a great opportunity for her, and she had said that she is grateful for this opportunity to play in the US Open finals.
Common aims
There is not a single doubt about the fact that both the players were aiming for the same goal. The goal was to accomplish and win the Grand Slam title.
Regardless of the difference between the two players, Azarenka being a senior of 9 years to Osaka, Osaka is now the holder of 3 major titles for three years.