In the Messi vs Ronaldo age-old war, Messi took the crown after becoming the highest-paid footballer in the world.
Not only that, but he also became the second billionaire football player. The first one is, of course, none other than Cristiano Ronaldo.
Lionel Messi Total Earnings:
As per the Forbes record, Messi made $126 million dollars in 2020. Out of his total earnings, $92 million came from salary. Apart from that, he made $34 million from endorsements alone.
This year, he completed the billion-dollar mark. Although Ronaldo is the first player to hit the record, he is still behind Messi in total earnings. While Messi remains on top, Ronaldo is the second-highest-paid footballer.
Ronaldo's total earnings are $117 million. He made $9 million less than Messi. He is the highest followed footballer on Instagram. He earns a lot of money with social media advertising. There are many other footballers other than these two who make a lot of money.
Ten Highest Paid Footballers by Forbes: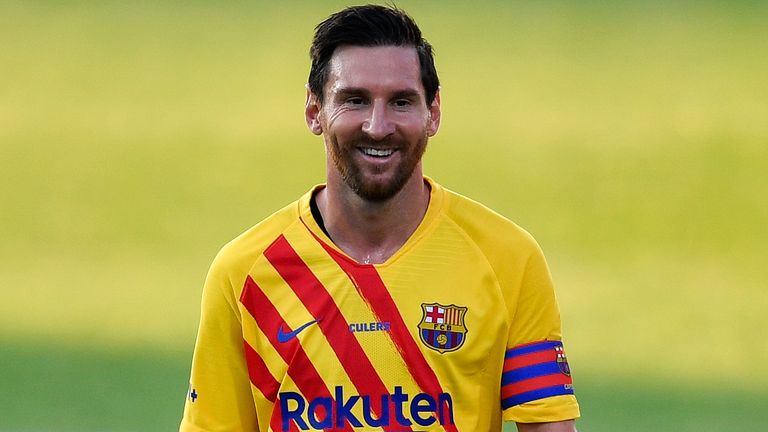 Out of all the football players in the world, these ten players make the most of the money. Here is the list. We already know the top two names, so let's look at the other eight names.
| | | |
| --- | --- | --- |
| Rank | Name | Income |
| Rank 1 | Lionel Messi | $126M |
| Rank 2 | Cristiano Ronaldo | $117M |
| Rank 3 | Neymar Jr. | $96M |
| Rank 4 | KylianMbappe | $42M |
| Rank 5 | Mohamed Salah | $37M |
| Rank 6 | Paul Pogba | $34M |
| Rank 7 | Antoine Griezmann | $33M |
| Rank 8 | Gareth Bale | $29M |
| Rank 9 | Robert Lewandowski | $28M |
| Rank 10 | David De Gea | $27M |
On the third rank, we have Neymar Jr. Earlier he used to play with Barcelona along with Messi. However, he left that club to join PSG for 222 million euros. He also signed a contract with Puma. Because of the transfer and the deal, he became the 3rd highest-paid footballer.
In fourth place we have Kylian Mbappe. He plays along with Neymar in PSG. His total earnings are $42 million. He is a fairly young and enthusiastic player.
The Egyptian Pharaoh, Mohamed Salah, holds the fifth rank. He plays for Liverpool. Unlike other players, Salah has been loyal to his club. Just like Messi is with Barcelona.
Salah's total earnings are $37 million. He is the star player in Liverpool. In 2019, he was the main reason behind Liverpool's win in the league.
Messi's Barcelona Drama and Net Worth:
Messi has a net worth of $400 million. In LaLiga, he makes the most money. He charges $610,000 every week to play in the league. He has been playing with Barcelona for a long time.
One can say that he is very loyal to the club. Like every football player, he has signed a contract with the club. It will last until June 2021. However, after a few days of training, he requested a transfer due to some personal issues.
But as per his contract, he needs to pay $825 million to part ways with Barcelona. This is one of the clauses in his contract. Due to this, he cancelled the transfer request and still plays with the club.
He says that Barcelona is the club of his life and he doesn't want to leave it on a bad note. It is safe to say that the star player of Barcelona will still play with his favourite club.