Nutrients are essential for our body. We get these nutrients from food as well as natural sources. It is one of the reasons athletes follow a balanced diet workout routine.
Out of all the nutrients, vitamin D plays a crucial role in an athlete's life. However, billions of people suffer from vitamin D deficiency. In a recent health checkup, it came into light that most of the Indian athletes suffer from vitamin D and iron deficiency.
Sports authorities and health experts believe that staying indoors due to coronavirus lockdown is the possible reason behind the health issues.
What is Vitamin D?
Vitamin D is an essential nutrient in our body. The primary source of Vitamin D is sunlight. It is also found in some food items. It is responsible for bone health and muscle health. It is also vital for our immune system. An adult athlete needs 15 mcg of daily vitamin D to remain fit.
Why is Vitamin D Important for Athletes?
Vitamin D is essential for athletes. It helps us to carry out various day to day functions.
Bone Health: Vitamin D directly affects bone health. As we know, athletes need strong bones to excel in a particular sport. If you don't get enough Vitamin D, the bones can become weak and thin. The bone density will decrease.
Muscle Function: Vitamin D helps in improving muscle function. It also helps in recovery. Athletes need strong muscles because they have to train physically. It helps them to recover quickly.
Immunity: Immunity is critical in fighting against virus, bacteria and other germs. Vitamin D helps to improve immunity. Athletes need good immunity to stay health and fit.
Inflammation: It is the primary cause behind joint pain, muscle pain and body pain. Vitamin D helps to reduce inflammation, thereby reducing pain. It is essential for athletes.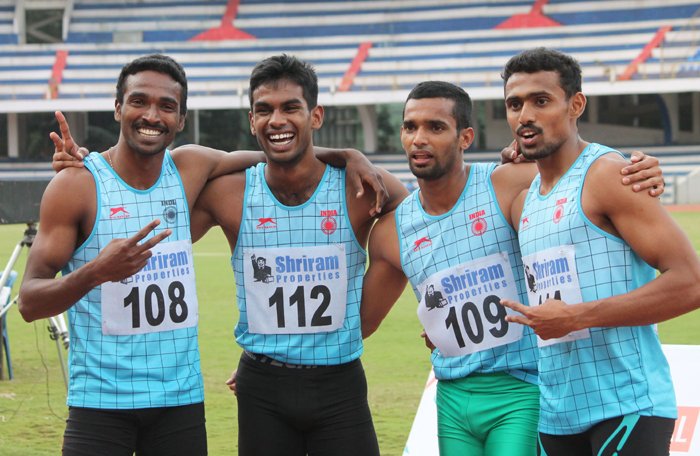 Possible Reason Behind Vitamin D Deficiency:
Most of the Indian track and field athletes are facing problems after resuming their outdoor training. There are two main reasons behind it.
Lockdown: The main reason is a lockdown. Due to lockdown, most of the athletes were unable to continue with their outdoor training. As there was no sun exposure for several months, it has led to Vitamin D deficiency.
Practice Schedule: Most of the athletes who have qualified for the Olympics are staying at Patiala camp. With a temperature of nearly 45 degrees, athletes have to change their schedule. They used to practice during early morning or evening to avoid the scorching summer heat. There was limited exposure to the sun, thereby resulting in Vitamin d deficiency.
Problems Faced by Indian Athletes:
Athletes are facing various health problems, especially after returning to a regular training schedule. They are facing issues like,
Muscle memory problem
Endurance problems
Training problems
The problem is severe; it can lead to Stress fractures and muscle injury.
How to Cope With It?
The solution is straightforward. The athletes should be given Vitamin D rich food items like,
Fish food
Beef
Liver
Milk Products
Eggs
Mushrooms
Almond
Cheese
They can also take Vitamin D supplements for quick recovery. Training in the sun can also help.