Looking at the present situation in the city, on 17th September, Mumbai Police re-imposed section 144. It took effect from Thursday Midnight. This news took the citizens by surprise.
Ever since the survival rate in Covid-19 cases increased in Mid-July and August, people took a breath of relief. All the harsh restrictions imposed on the country were taken down.
People started working and travelling again. It bought a sense of normality back within the country. Because of fewer rules and restrictions, we were on a path of recovery.
However, since the first week of September, the number of Covid-19 positive cases started increasing. The death rate increased as the recovery rate went down.
To control the present situation, Mumbai police re-imposed section 144 in the city. A citizen took the news badly and started panicking. However, nothing has changed. There are no new rules or restrictions. It is just a continuation of 31st August's existing order.
Section 144:
It is a criminal procedure code. As per this section, people cannot gather around. Five or more than five people cannot gather around in public places. If you violate this rule, there will be legal consequences. It was not primarily for Covid-19.
This section is for criminal activities but proves to be very successful in stopping community transfer. It helps in maintaining social distance. Ever since the rise of the pandemic, this rule has been active in Mumbai.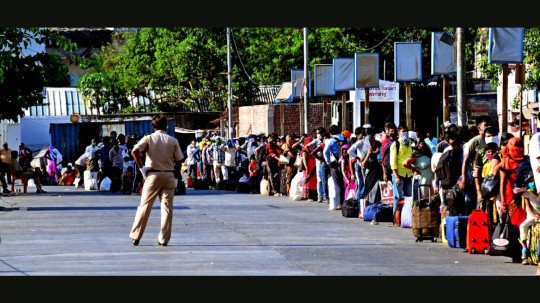 Rise of Covid-19 Cases in India:
India ranked second in total Covid-19 cases. America holds the top position. Out of all the 30,375,397 Covid-19 cases, 5,214,777 cases are from India. In the last 11 days, more than 1 million new cases were registered. The death toll went to 84,404.
Rise of Covid-19 in Mumbai:
Out of all the states in India, most of the cases are from Maharashtra. There have been 1.15 million total Covid-10 cases in this state. The number of total deaths is 812K. Most of the cases are from Mumbai.
The rate dropped down in June and July due to strict measures taken by the government. But recently, there has been a spike in the rate. On Wednesday, more than 2,411 new cases came to light. It took the total number of cases to 1,78,885.
What to Expect?
There were rumours that India will impose extreme lockdown due to increasing cases. But it was a false alarm. The ministry of home affairs denies all the rumours.
Similarly, the re-imposition of section 144 in Mumbai doesn't change anything. You have to follow the same rules. There are no new rules and restrictions. It is just an extension and prevention measure to make the people more aware.
Rules and Restrictions:
As the new order is just a continuation, there are no new rules.
All the exemptions will remain the same.
There is some restriction on movement and gathering.
It is only allowed for medical and non-medical emergencies.
The rules and restrictions related to the containment zone will be the same.