Serena Jameka Williams is one of the known and famous tennis players in the world. She is from the US, Saginaw, Michigan. Winner of 23 Grand Slam singles titles. These titles won by Serena Williams are the highest in comparison to other players in the Open Era. She has a sister who is also known to play Tennis, Venus Williams.
Her contribution to the Tennis and Sports Industry
She has been contributing her work and serving as a tennis player for over 25 years! She made a professional debut along with her sister Venus during the mid-1990s. Ever since then, they have changed the gameplay of Tennis and have broken a lot of prejudice and gender stereotypes against women playing Tennis. This is one of the most remarkable and known contributions (s) done by both the sisters.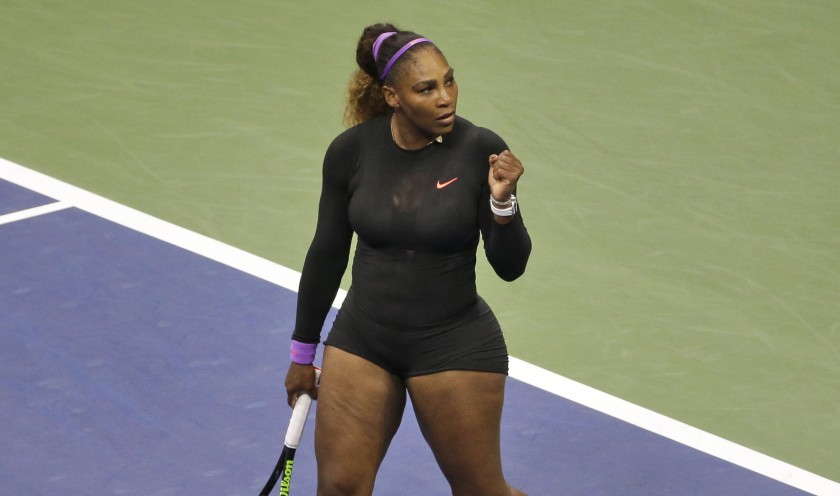 Why is she the best tennis player?
Serena Williams is no doubt one of the best tennis players. Breaking gender misconceptions and preconceptions about women playing Tennis and the limitations that were imposed earlier on women—winning 23 Grand Slam titles and the second greatest tennis player after Margaret Court. She has amazing strategies to play Tennis, that makes her the most influential and the greatest tennis player.
The principle of 4 that makes her known for dominating the serves
Serena Williams is known for using the principle of 4 during her matches for Tennis. Those four principles are:
· Acceptance Window
· Power
· Spin
· Disguise
These four principles help her in making that iconic serve that is known by all of us. Thus, making her famous for the service that makes her dominate the serve (s).
The average player's power during serve is around 158 km/h. Whereas, Serena's power during serve is 175 km/h.
Awards and Achievements
Achievements
· One of her greatest achievements has been breaking gender misconceptions and preconceptions about women playing Tennis and the limitations that were imposed earlier on women.
· Another fact is that she won one of her Grand Slam titles at the age of 17, is the 2nd African American woman to win so far. Serena Williams has also won 80% of the matches that she has played so far.
· She holds the singles record for 306-43 in 2017, Australia Open Grand Slams.
· Her 316 grand slam match singles are equivalent to Roger Federer.
Awards
· She has won the award for BET Award for Female Athlete of the Year in 2011.
· Serena Williams has also won the WTA Player of the Year, United States Sports Academy Female Athletes of the Year Award, Teen Choice Awards – Female Athlete Award, International Sports Press Association (AIPS) Best Female Athlete, and much more in the year of 2012 alone.
Training
Serena Williams said that she trains for Tennis for 3 hours every day and spends an additional 2 hours in the gym. She also sleeps for 8 hours to maintain a balanced lifestyle.
Personal Life
Besides being a professional Tennis player, Serena Williams is the mother of a 2-year-old, Olympia. She is also a writer, businessperson, fashion designer, and a voice actor. We can confidently say that she is an all-rounder.