Amit Shah was diagnosed with the Coronavirus in the month of August 2020. He had informed me about his testing on twitter that he had tested positive for the virus.
When was Amit Shah tested positive for Coronavirus?
Amit Shah was tested positive for coronavirus on 2nd of August 2020. He was taken to Medanta Hospital for treatment for the virus. The Union Home Minister was discharged later that month after testing negative for the Coronavirus.
What is his present health condition?
Amit Shah, days after being discharged reported breathing difficulties, body fatigue and related health issues was readmitted to AIIMS hospital.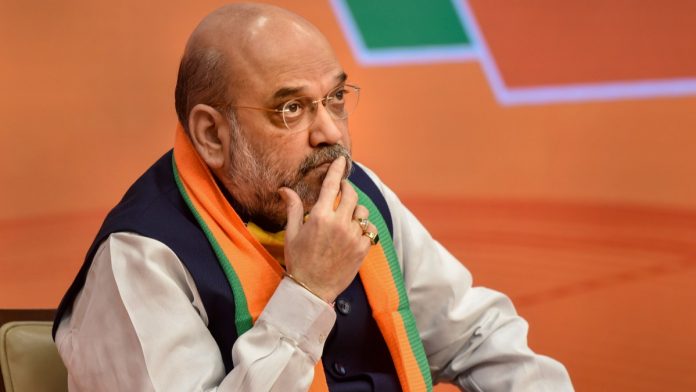 Has he been discharged from the hospital yet?
Yes, Amit Shah, was discharged on 31st of August from the hospital after undergoing necessary treatments for his health conditions.
Who is Amit Shah?
Amit Anil Chandra Shah is a member of the Lok Sabha. He is a politician who serves as the Minister Union of Home Affairs. Amit Shah was the president of BJP for the years 2014 to 2020. In 2019, as a result of the elections of Gandhinagar, he was elected for the lower house of the parliament, Lok Sabha.
Why is Amit Shah important for our country?
He is an essential member of the Lok Sabha and is currently our Minister of Union Home Affairs. He was in charge of India's politically important state (Uttar Pradesh) during the times of Lok Sabha Elections 2014. As a result, BJP won 73 seats out of 80 seats. Amit Shah, after winning the elections, was appointed as the president of Bharatiya Janata Party.
Before the elections, he was the general secretary of Uttar Pradesh. And after replacing Rajnath Singh by Modi, to sit in the hot seat for BJP President, he was appointed as the President of BJP.
He is one efficient and planned politician so right after winning his new positions as the president of BJP of UP; he aimed for the 2019 polls. Moreover, he did not just stop there. He focused on re-building the weaker areas of the party to make them just as strong as their allies. Additionally, Amit Shah ensured that regular feedback was conducted from time to time from them.
In the year of 2014, Amit Shah re-launched a large membership drive through the means of phone calls. His ideology was considered a joke by his critics. But, the number of verified BJP members spiked up in the charts. Previously the number of verified BJP members was 35 million. From 35 million, it jumped to 110 million verified BJP users. These BJP users were now involved in a massive contact drive that spread the tagline of BJP, which is "let us build the nation together…". These "BJP warriors' ' continued to spread across numerous towns, villages, cities, states, and all these people understood what Modi stands for, for his service to India as its national citizen. All of this was accomplished by the perfectly planned-out ideology of Amit Shah.