There has been lots of controversy surrounding UFC these days. It all started when UFC star Conor McGregor announced his third retirement from fighting. After that, it was like a domino effect. A series of events took place after his announcement.
Conor McGregor:
Conor McGregor is a well-known name in the boxing world. This 32 years old Irish martial-artist has won multiple championships. Currently, he holds rank 5 in UFC lightweight.
Out of 26 mixed martial arts fights, he has won 22 and lost 4. He has participated in just one professional boxing match which he lost. It was the second most popular boxing event. The match was against Floyd Mayweather Jr.
The most interesting fight took place in 2018. It was the match against Khabib. McGregor lost the fight as he gave into submission. On 6th June, he took it to social media to announce his retirement from fighting.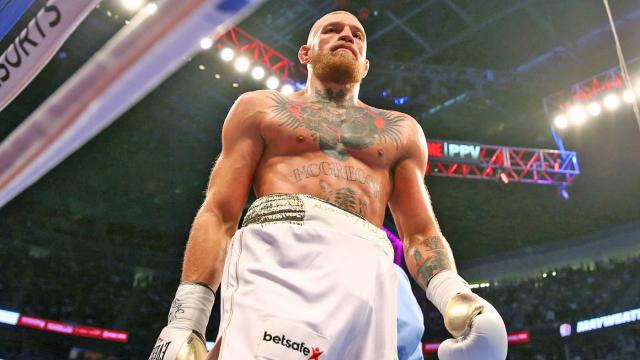 Conor McGregor Retirement:
Conor McGregor announced his retirement from MMA on 7th June via a Twitter post. The post seems normal like he wanted to enjoy his life rather than fight.
However, in a recent interview after retirement, he told ESPN that he is bored with the sport. He says that there are no opponents that excite him. He also says that UFC always goes against his plans.
They don't consider what he wants. He expressed his issues with the UFC board. Well, this is not the first time he has announced retirement. This is his 3rd retirement. However, he will probably be back in 2021 to fight again.
Khamzat's Challenge to McGregor:
Khamzat Chimaev is the biggest thing in the UFC as of now. In just three months of fighting career, he has achieved more fame than any other player. UFC president Dana White says that Chimaev is extraordinary. He has never seen anyone fight like him. Here are his stats,
Days: 66
Fights: 3
Win: 3
Lost: 0
Finishes: 3
Strikes Received: 2
Strikes Landed: 196
This 26-year-old is the biggest threat to all the UFC players. He defeated Gerald Meerschaertin in a Knockout. It took only 17 seconds for him to win the match.
However, it seems like Chimaev has his eyes set on a particular target. The target is none other than Conor McGregor. In a recent event, he called out saying that he wants to smash McGregor. He used the term "Burger King Guy" to address him.
Khamzat's Manager's Warning:
Khamzat and Khabib have the same manager. He says that he doesn't want Khamzat to fight against McGregor because he is unstable. He refers to the recent assault controversy of McGregor.
He further says that if the fight ever happens, McGregor will be destroyed. He says that Khamzat will put him in a wheelchair.
McGregor's Challenge to Manny Pacquiao:
After McGregor's interview with ESPN, Dana White reached out to him and said that they were planning something fun and big. It seems like this is the big thing.
McGregor took it to Twitter to announce a boxing match between him and Manny Pacquiao. The match will take place in the Middle East. He is going to return to the ring sooner than we expected.
Previously he fought with Mayweather which he lost in 2017. This year it is going to be another epic battle.