Sushant Singh Rajput's death case seems to open closets full of skeletons. The late actor's death case took a new turn after evidence of drug usage was found.
The CBI links his death to drug consumption based on the WhatsApp chat evidence. Earlier this month, Rhea Chakraborty was called for an inquiry by the NCB. After three rounds of investigation, she was arrested and sent to women's prison.
Her elder brother ShowikChakraborty was also arrested in the same case. As per the evidence collected and inquiry made, NCB found out that the actress procured drugs for the late actor.
She was responsible for getting the drugs for Sushant Singh Rajput. Along with her, various other drug peddlers were also arrested. However, the case doesn't end here. In fact, it keeps on getting complicated.
The case took another turn when NCB summoned various Bollywood celebrities for inquiry. The WhatsApp chat related to drugs opened several new doors for investigations.
NCB hinted involvement of popular actresses like Deepika Padukone. However, nothing is proven yet. Here is the list of all the celebrities who were called for an inquiry.
Deepika Padukone:
Deepika Padukone was shooting in Goa for her new film when the news reached her. She arrived in Mumbai with her husband, Ranveer Singh. They left from Goa airport on the 24th of September at 8 pm.
The actress acknowledged on the 25th of September that she is going to visit the NCB office on Saturday. She arrived at the NCB office on Saturday morning around 9.50 am. There was strict police security near the office.
Barricades have been put in order to control the media personnel. Earlier her manager was called for an enquiry on Friday. She was also set to be present with the actress for investigations on Saturday. Prakash, who was the major convict, was taken into custody.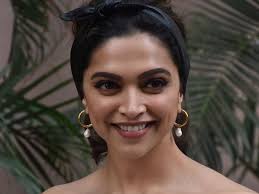 In his WhatsApp chats, there were chats related to drugs with a person named "D". Police assumed that "D" could be the short form for Deepika.
Sara Ali Khan:
Along with Deepika, Sara Ali Khan was also called for an inquiry on Saturday by the NCB. At the time she was in Goa. She came to Mumbai with her mother and brother on Thursday. From there, they went to her Juhu house. Sara Ali Khan worked for her first film alongside late actor Sushant Singh Rajput.
Shraddha Kapoor:
The NCB also called Shraddha Kapoor on Saturday for inquiry. She worked alongside Sushant in his last blockbuster hit called Chhichhori.
RakulPreet Singh:
She is another Bollywood actress who was called for an inquiry by the NCB. She was called on the same date as other actresses. She was in touch with Rhea Chakraborty related to drug chat.
Simone Khambatta:
Simone Khambatta is a famous fashion designer. She was also inquired for the same case.
Shruti Modi:
She was also called to record her statement regarding the case. She was Sushant's previous manager.
These are the famous Bollywood celebrities who were summoned by NCB in a drug case related to Sushant Singh Rajput's death.