The MeToo Movement gained momentum once again after actress Payal Ghosh came forward to tell her story. The actress states that she faced sexual harassment from film director Anurag Kashyap in 2014.
The actress took her pleas to social media and asked support from Prime Minister Narendra Modi.
The MeToo movement had been a success in India. Many women used this platform to tell their harassment stories. It took the entertainment industry by storm.
This is yet another shocking news to the entertainment industry. While the actress blamed Anurag Kashyap, he denied all the allegations. He states that all the allegations are false and baseless.
He also stated how people are misusing such an important significant platform as a mere tool to defame others.
Anurag Kashyap is a very popular film-maker in the industry. Not only does he hold a reputation but is involved in empowering women as well.
However, actress Payal Ghosh is still adamant in her claims. She is going to file an official report at Oshiwara police station.
Looking at the allegations and news, many people came together to support both the parties. Most of the people supporting Anurag are women.
People Supporting Anurag Kashyap: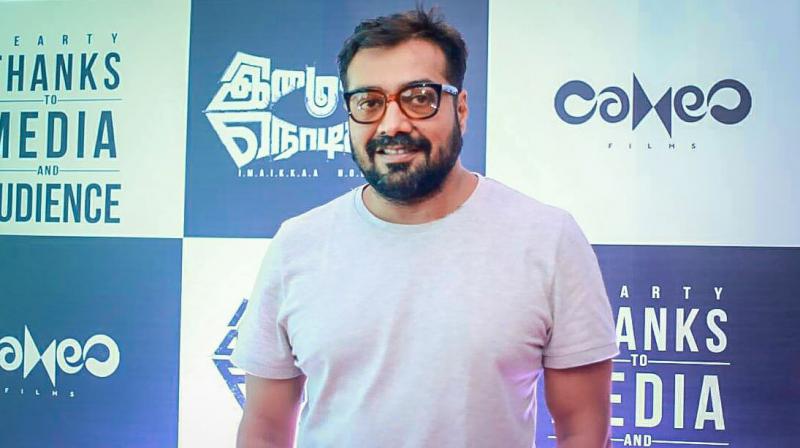 When the news reached the people, many of them came forward to support him. Here is a list of people who came in support of the film-maker.
Aarti Baja: She is his first ex-wife. She came in support of her ex-husband, asking him to stay strong. She also states that he creates a safe place for women at work and empowers them.
Kalki Koechlin: She is his second ex-wife. She also showed her support to her ex-husband. She says that he supported her when she felt unsafe at work. She also expressed her anger on using the platform for selfish reasons.
TaapseePannu: She also gave him support by sharing a picture from the set. She called him the biggest feminist.
Huma Qureshi: Initially, she kept silent on the topic but later, when Payal dragged her name, she expressed her anger. She called him a dear friend. She also said he is a very talented director.
Richa Chadha: Along with Huma, Payal also dragged Richa's name. However, instead of expressing her anger, she issued a legal notice to the actress on dragging her name.
Babil Khan: Late actor, Irfan Khan's son Babil Khan, came in support of Anurag Kashyap. He asked him to stay strong via a social media post.
People Supporting Payal Ghosh:
Although the majority of people are supporting Anurag Kashyap, there are few people who came to support the actress as well. Here are the people who are supporting her.
Roopa Ganguly: She shared a simple post saying save women from supporting her. Payal Ghosh thanked her for the support.
Kangana Ranaut: Kangana, who is constantly defaming Bollywood, came in support of the actor. She said that Bollywood is filled with sexual predators. She further says that they not only target young women but men too.
These are the people who are supporting Anurag Kashyap and Payal Ghosh. Both the people are standing firm on their claim.