On 2nd September 2020, former JNU student, Umar Khalid was arrested on Sunday under the UAPA (Unlawful Activities Prevention Act) for having connections in the Northeast Delhi riots.
When was he arrested?
He was arrested by the Delhi Police Special Cell after being interrogated for 11 hours. He is going to be presented in the Delhi court on Monday. Previously he had been questioned by the Delhi Police on 2nd September with regard for having connections with the riots.
His previous accusations and charges
He was before accused under the same UAP Act for another riot-related case. He was then too, questioned and interrogated by the Special Cell of the Delhi Police for being supposedly involved behind the conspiracy of the riots.
It was also reported that his mobile phone was confiscated by the police for legal reasons.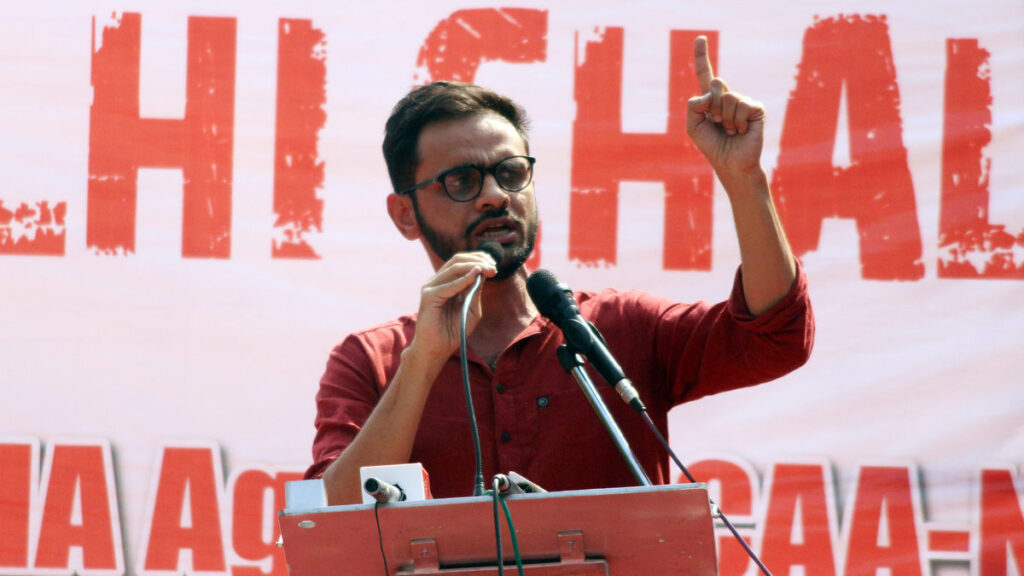 What was/were the riots about?
Regional riot had started in the Northeastern part of Delhi on 24th February. The riots started because of the violence between the people who were supporting the CAA (Citizenship Amendment Act) and those who were against it. The riots were going out of hand. The riots caused serious casualties among people along with various loss and damage of property. At least 53 people have died, and about 200 people have been injured.
What did the police do about it?
The police departments had sent out police personnel to reduce the violence. One hundred eight of the police personnel were injured, and 2 of them had died.
Delhi Police have said that they are investigating the people who supposedly took the initiative and roles in the riots. And, those who were a part of the conspiracy that was organizing and increasing violence in the Northeastern region of Delhi along with instilling negative emotions associated with the communities.
The Delhi Police have reported that at least 751 FIR have been registered which are associated with the communal riots that had taken place in the late month of February 2020.
As of now, the investigation that is being conducted by the Department of Delhi Police has been done in the most professional and experienced way.
As of now till the present rate of the investigation being conducted that is collecting all the pieces of evidence and conducting reports about the same, the most important cases and the charge sheets have been forwarded to the court to conduct the trial of the people accused.
Delhi Police have also said that right does not cause small-scale damage but rather large-scale damage personal and private properties along with public properties. Many parts of the infrastructures of the cities have been badly damaged, and some of them have been set fire to.
Delhi Police have reported that they have at least arrested 1575 people for 751 different cases. Additionally, they have over 250 charge sheets that had been filed with respect to the riot cases out of which 1,153 people that accused have been charge-sheeted.